WORDS & MUSIC PROGRAMMES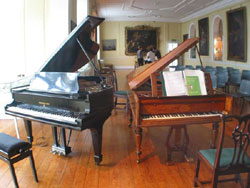 JANE AUSTEN & COLETTE
TWO DAUGHTERS OF MUSIC
Devised by Robert White
with Jane Streeton (soprano), Maggie Henderson (reader)
and Maggie Cole (fortepiano and piano)
"A phrase of music or of language is born of the same evasive and immortal couple: sound and rhythm. To write instead of to compose is to follow the same quest.... with smaller recompense."
Colette
Jane Austen (1775-1817) and Colette (1873-1954) had a supreme ability to describe the intricacies of love and the world immediately around them, and were two of the greatest stylists in their respective languages. This programme shows just how central music was to their lives and art. It offers the music so intimately associated with them - Haydn, Gluck, Storace and Ravel, Debussy and Poulenc - alongside their distinctive and colourful writings.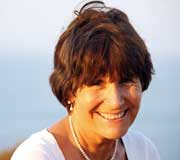 A PROFOUND SECRET
From the book by Josceline Dimbleby
With Julia Gooding (soprano) Maggie Cole (harpsichord and piano) and John Rowe (actor)
This programme was originally devised to complement an exhibition at Leighton House Museum of paintings, drawings and writings by the painter Edward Burne-Jones. The audience is invited into a perfumed world of romantic idealism. Exquisite and often humorous letters from Burne-Jones to his last great love, May Gaskell, are juxtaposed with songs by composers close to their hearts - Schubert, Schumann, Mendelssohn, Gluck, Rossini and Caccini.
All enquiries to mag@maggiecole.net